Confession: I hate painting. 
OK, I can paint a wall, or a fence, or I have even tackled bathroom cabinets, but the kind of decorative painting that my husband and kids excel at is not for me. And yes, this is probably because I am not good at it. But there are times I really want to put a personal stamp on something and only paint will work.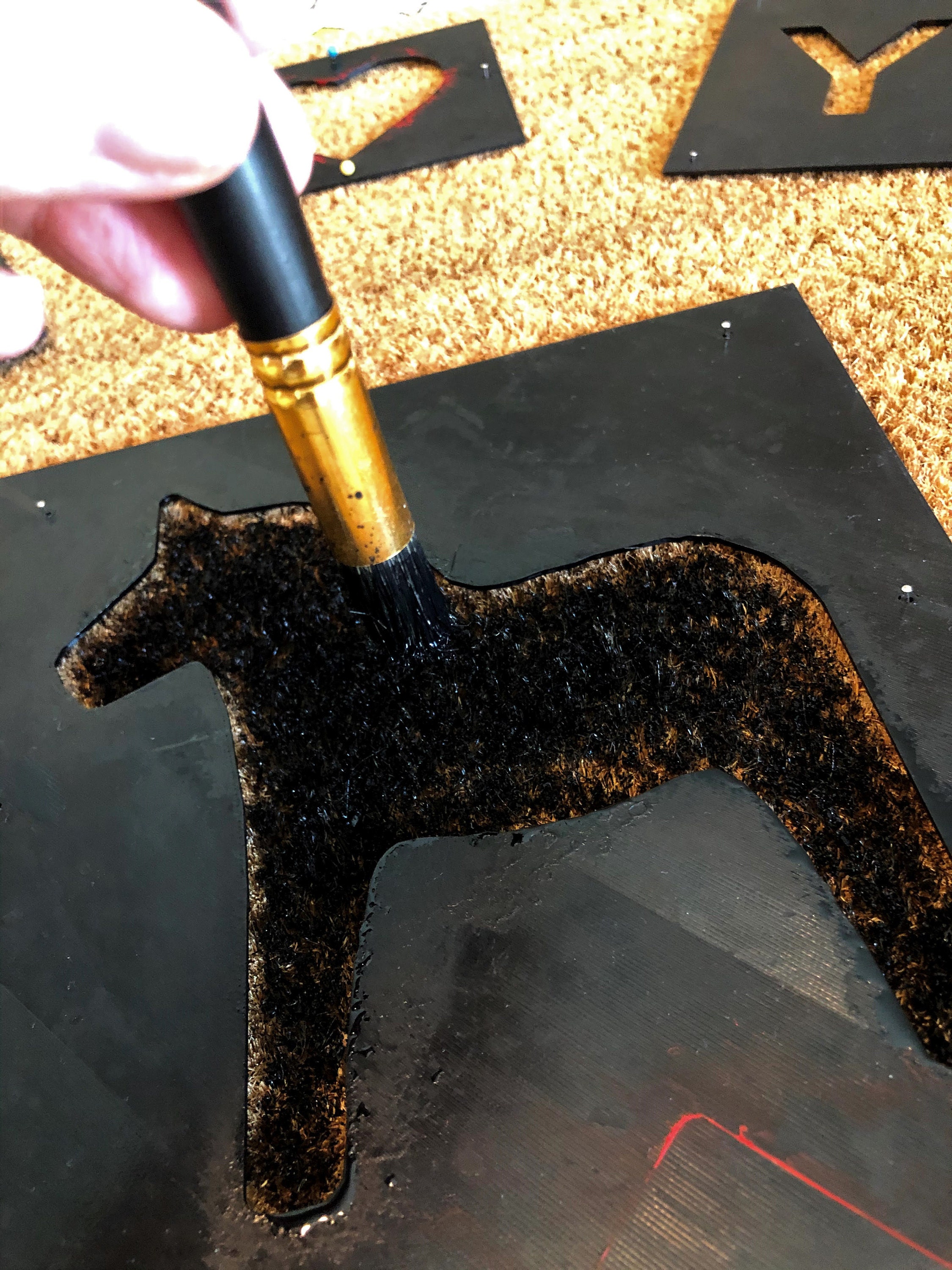 So I always look for a short cut.   A few years back I wanted to do something "Swedish" and fun for our front door and decided to stencil a doormat. At that time I cut the stencil out of cardboard from a cereal box. Now years later my doormat was wearing out and I was ready to replace it, but by now I have discovered 3D printing. I thought to myself, hey-I don't have to keep cutting stencils out of cardboard, I bet I can just 3D print the stencil and re-use it as much as I want. It turned out better than I expected.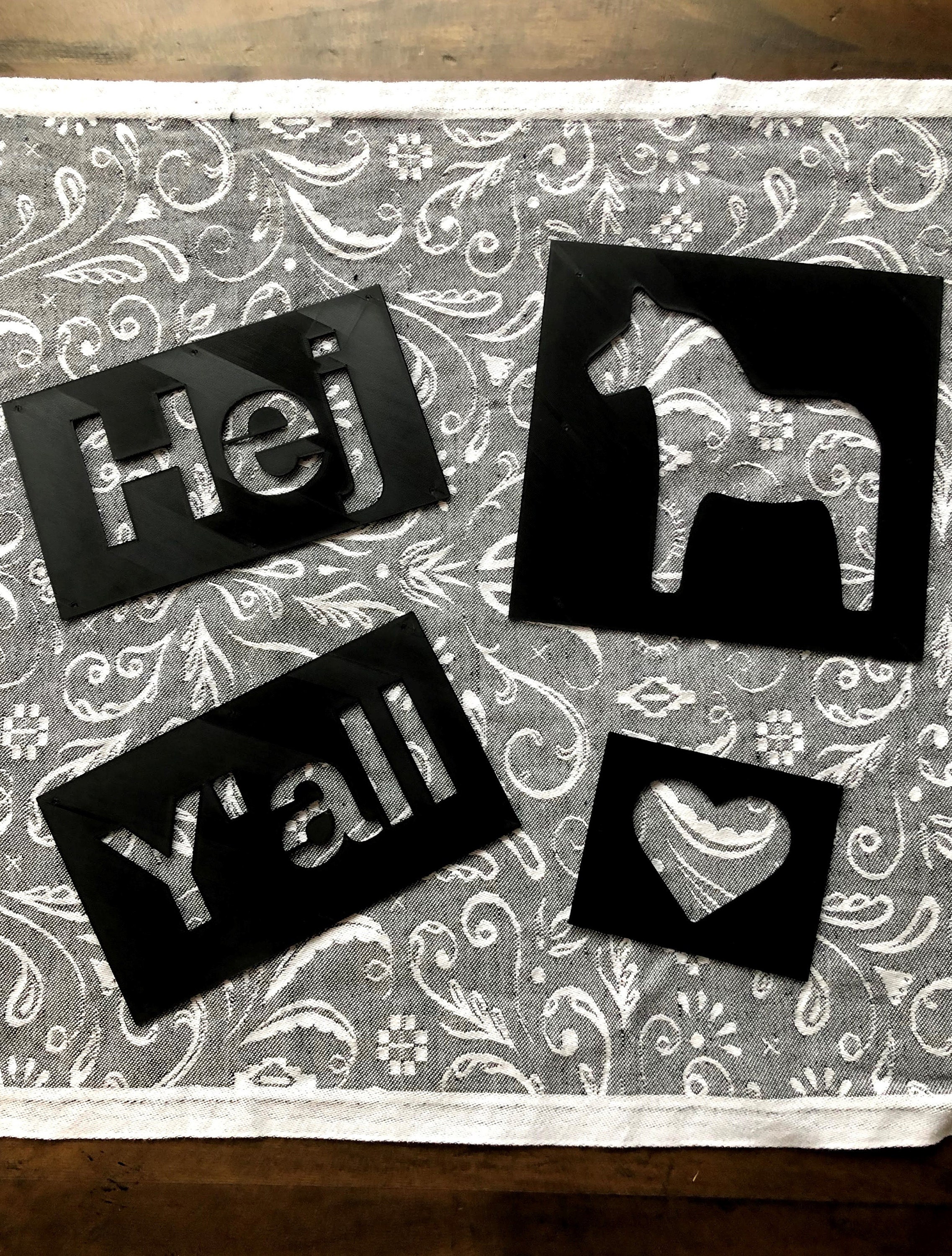 The 3D printed stencils work perfectly for decorating a coir mat and I have been able to re-use the same stencil 6 times now for my own use and for gifts with no issues. And I get a cute doormat with no painting skills needed.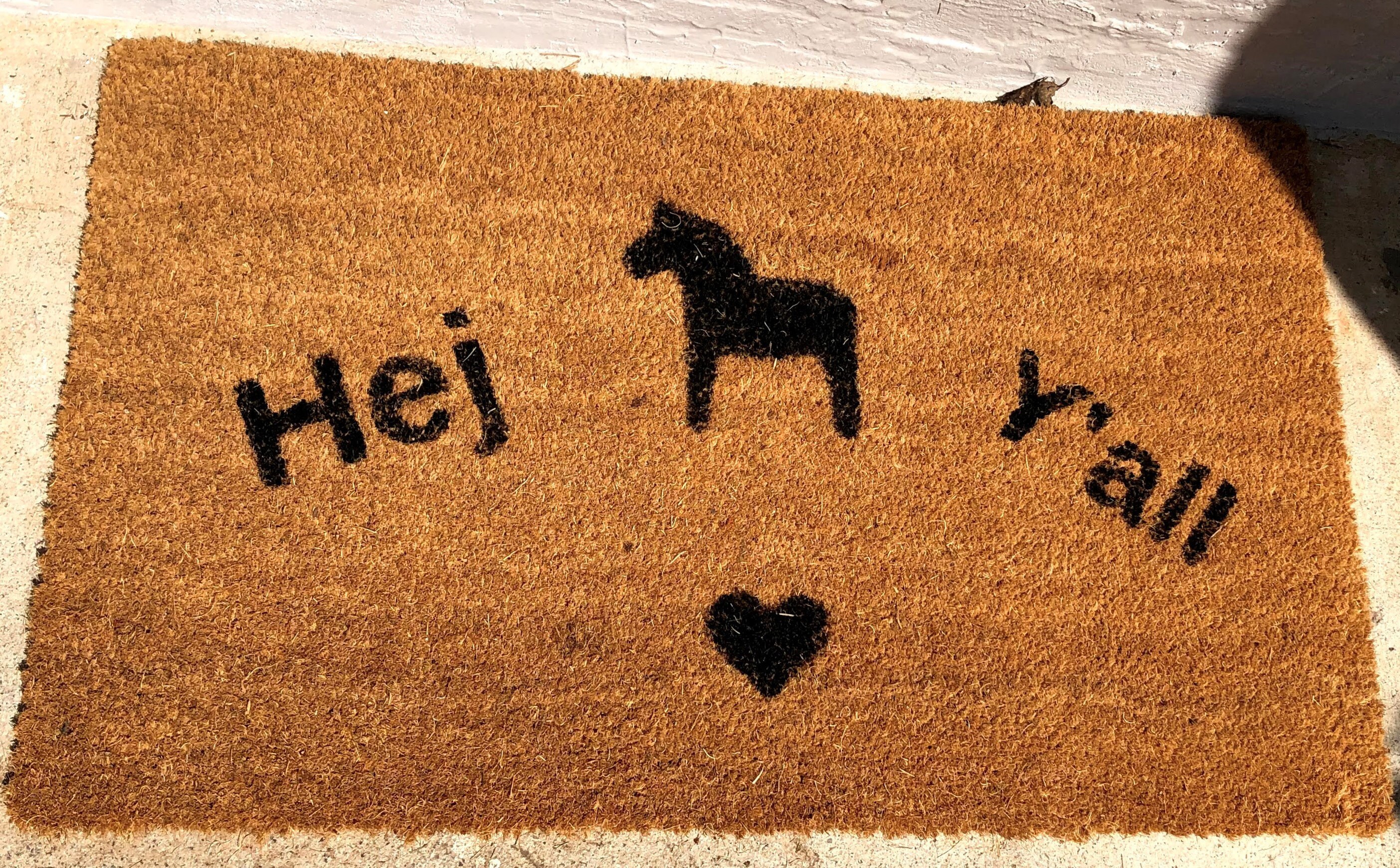 How to stencil a doormat: 
Supplies
Plain coir mat 
Enamel paint 
Stencil brushes 
Straight Pins   
Lay out your design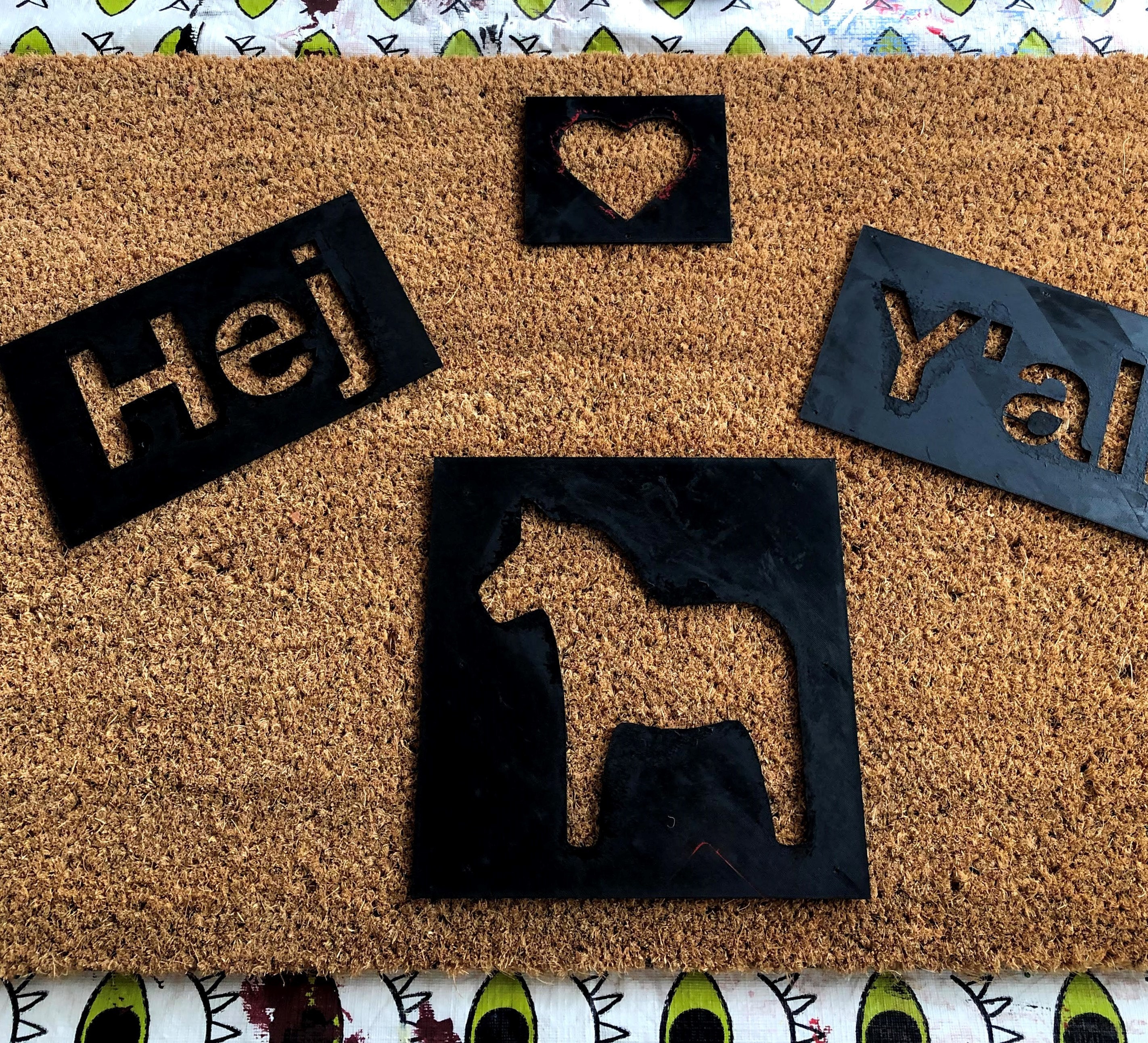 Use straight pins to pin the stencil in place, 3D printed stencils have holes for the pins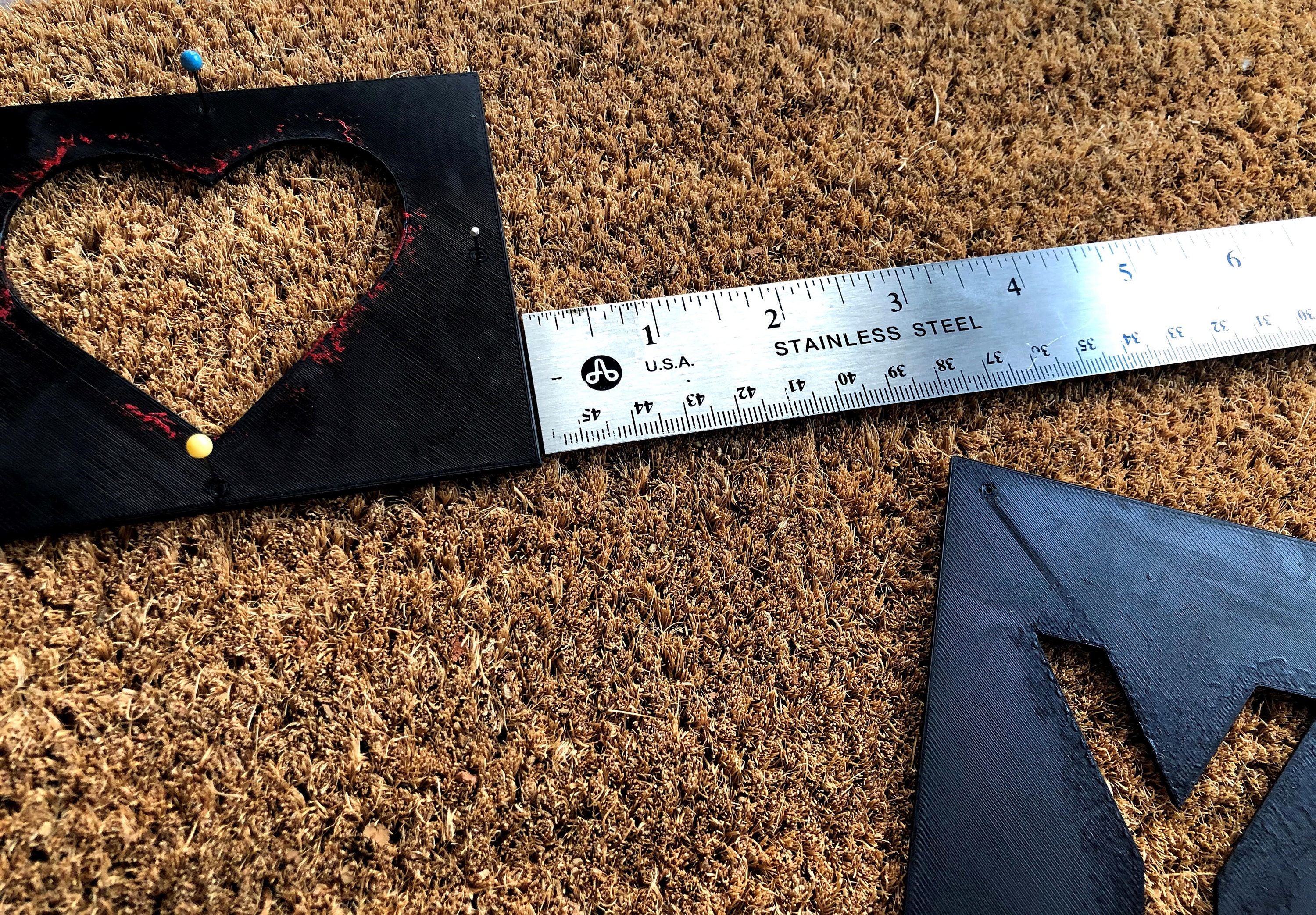 Using the stencil brush and enamel paint fill in the stencil by bouncing the brush in and up and down motion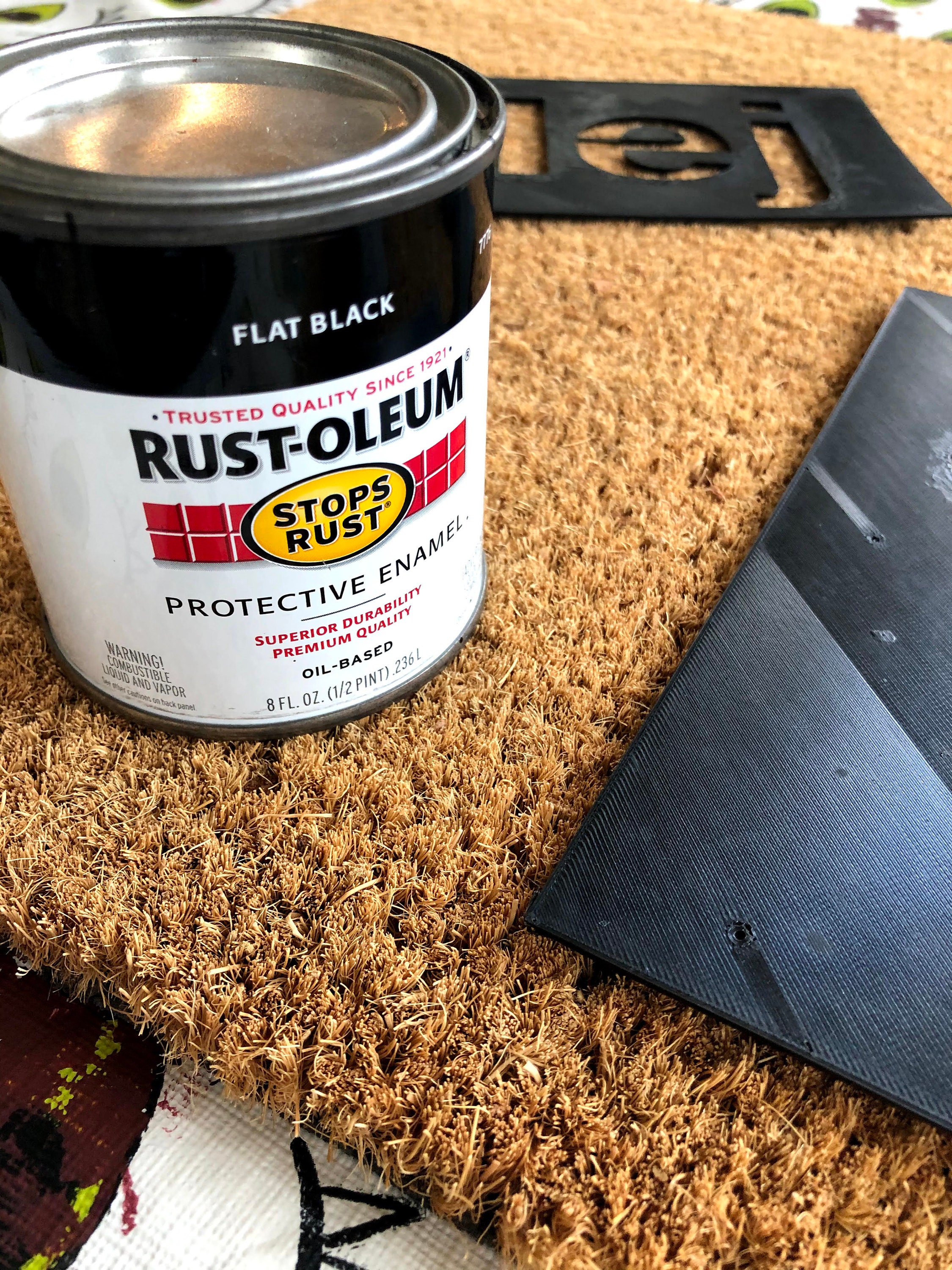 Remove the stencil and touch up any holes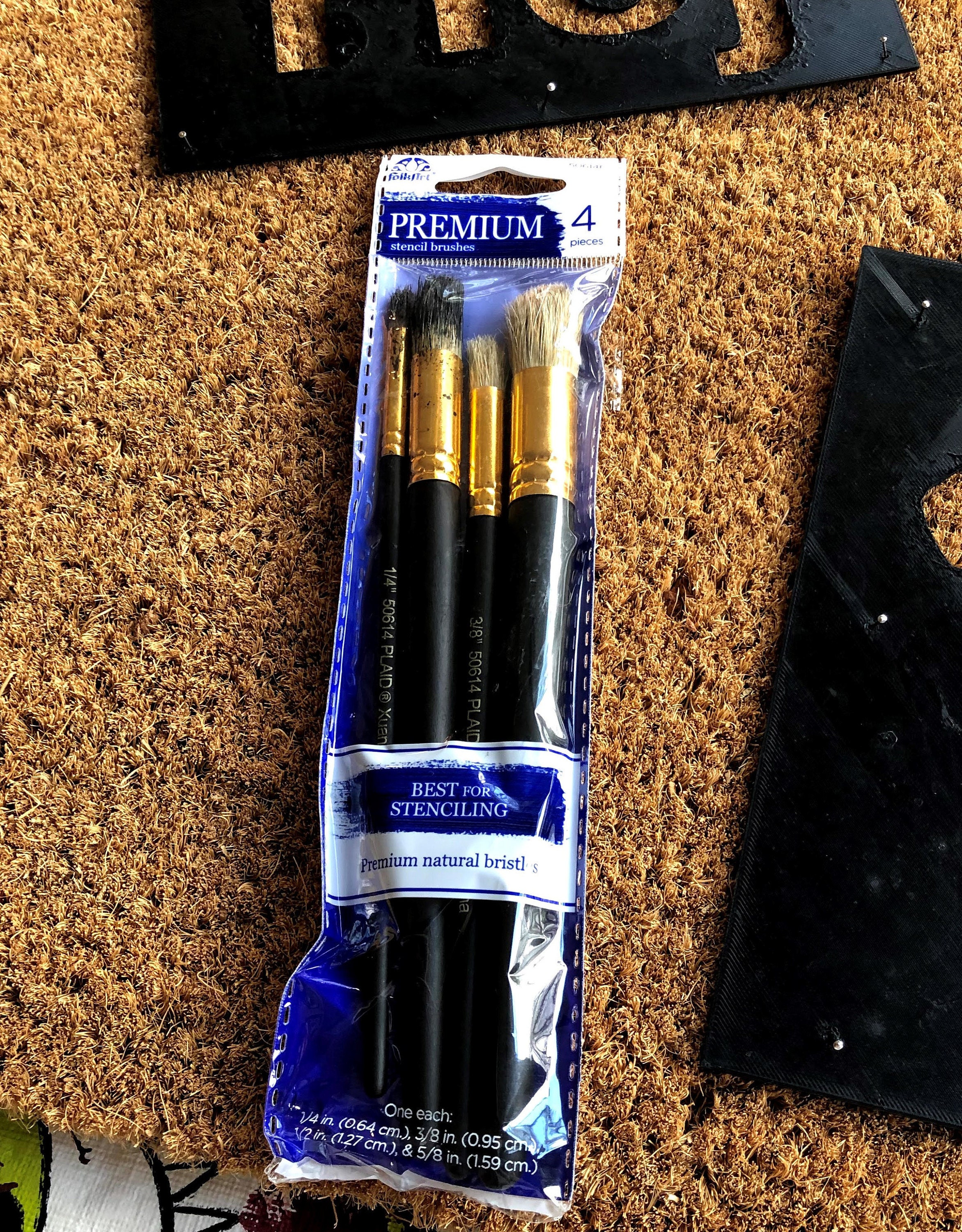 Let dry completely before using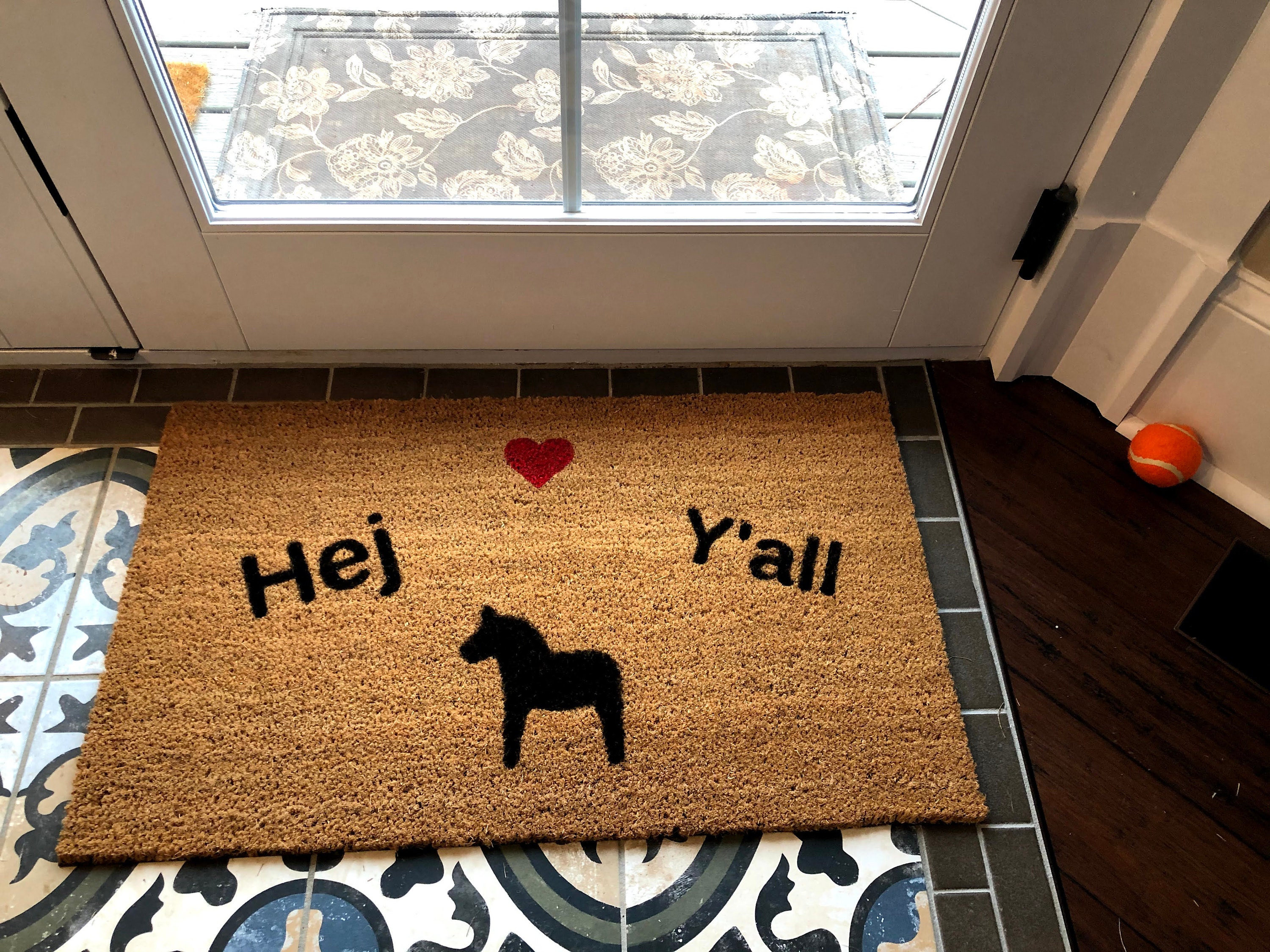 Seriously it is that easy. The only time I have ever messed up is when I dripped paint outside of the design, so now I use a tray so I don't have to move the paint as far over the doormat. As far as cleanup goes, the 3D printed stencils can be washed with warm water or just left to dry, do not use paint thinner on the plastic.