Recently, my dad has lost mobility in his left hand. As you can imagine this makes lots of everyday tasks difficult. I thought it was perfect timing when I came across this posting from Adafruit.  I downloaded the file from Adafruit, but ended up ordering different size magnets from Amazon, so I knew I would need to do some tweaking to the file.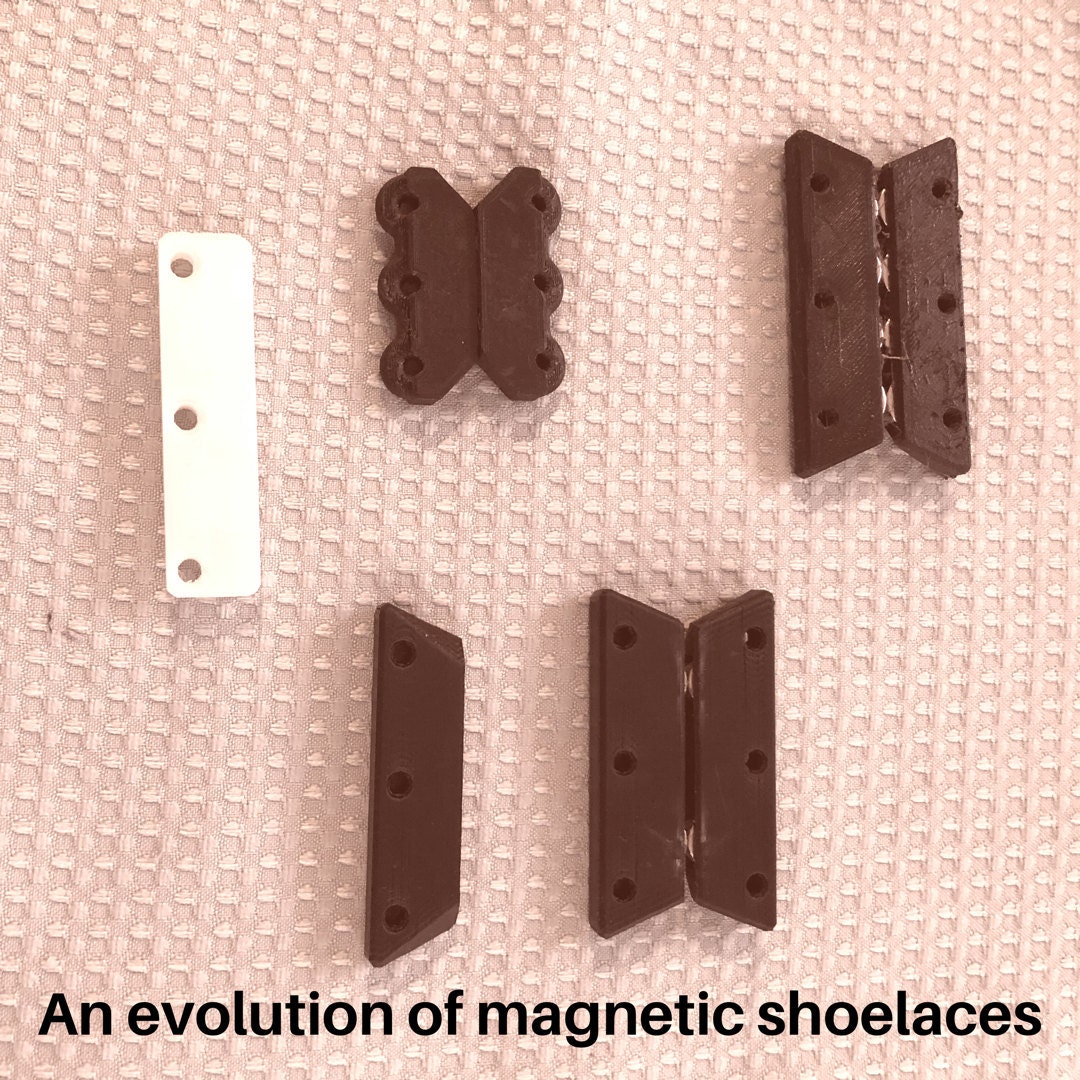 Doing some digging we found that there were many variations of these adaptive shoelaces on Thingiverse. My husband and I checked them out, played with the files and printed a few. 
We wanted to make sure the final product was easy to print, strong and easy to use. We ended up with this 4 magnet design created in OpenSCAD. With this design we are able to drop in the magnets as the file prints so they are securely enclosed.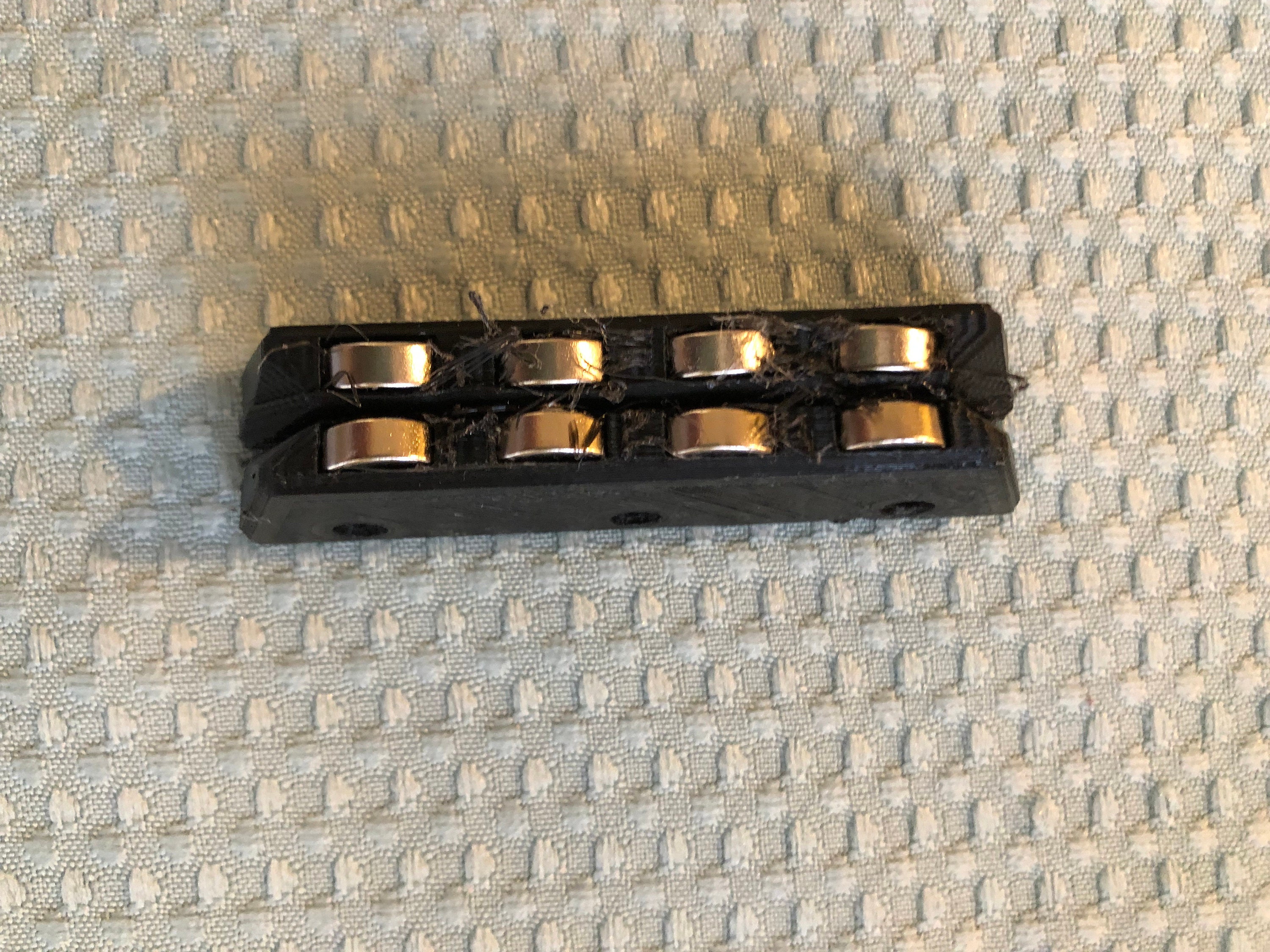 We tried these on a couple of pairs of sneakers and they worked with different sizes .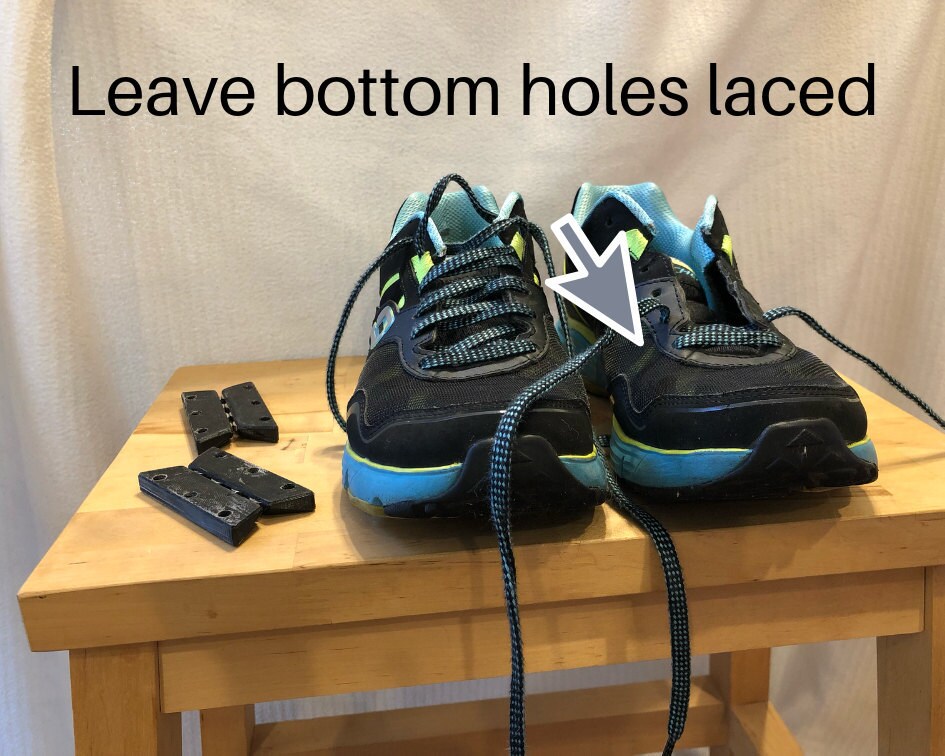 To use unlace all but the bottom holes on a pair of lace up shoes.    There is a tapered side and a flat side. These are designed to use with the flat side up, this makes unbuckling easier and gives a cleaner look.   Loop the laces through the holes on each side of the bracket and the shoe holes.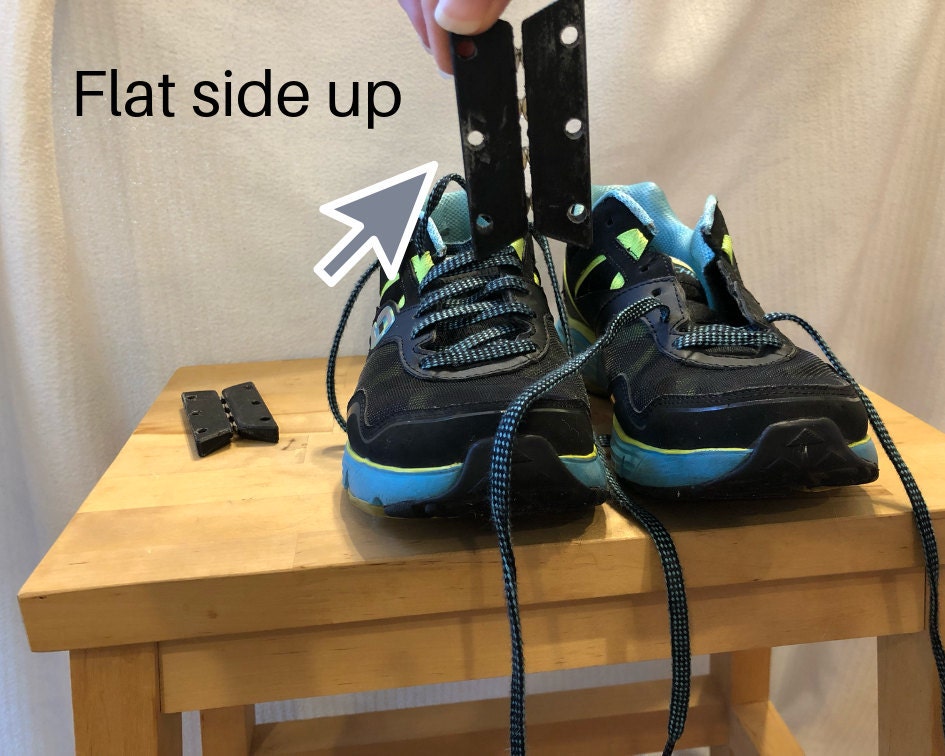 There will be leftover lace.  Once both sets of brackets are laced up use adjust the fit to your foot, and then lace the extra length of lace back through and out of the way.   When you have the right fit, the shoes will be easy to put on and off but stay securely closed while walking.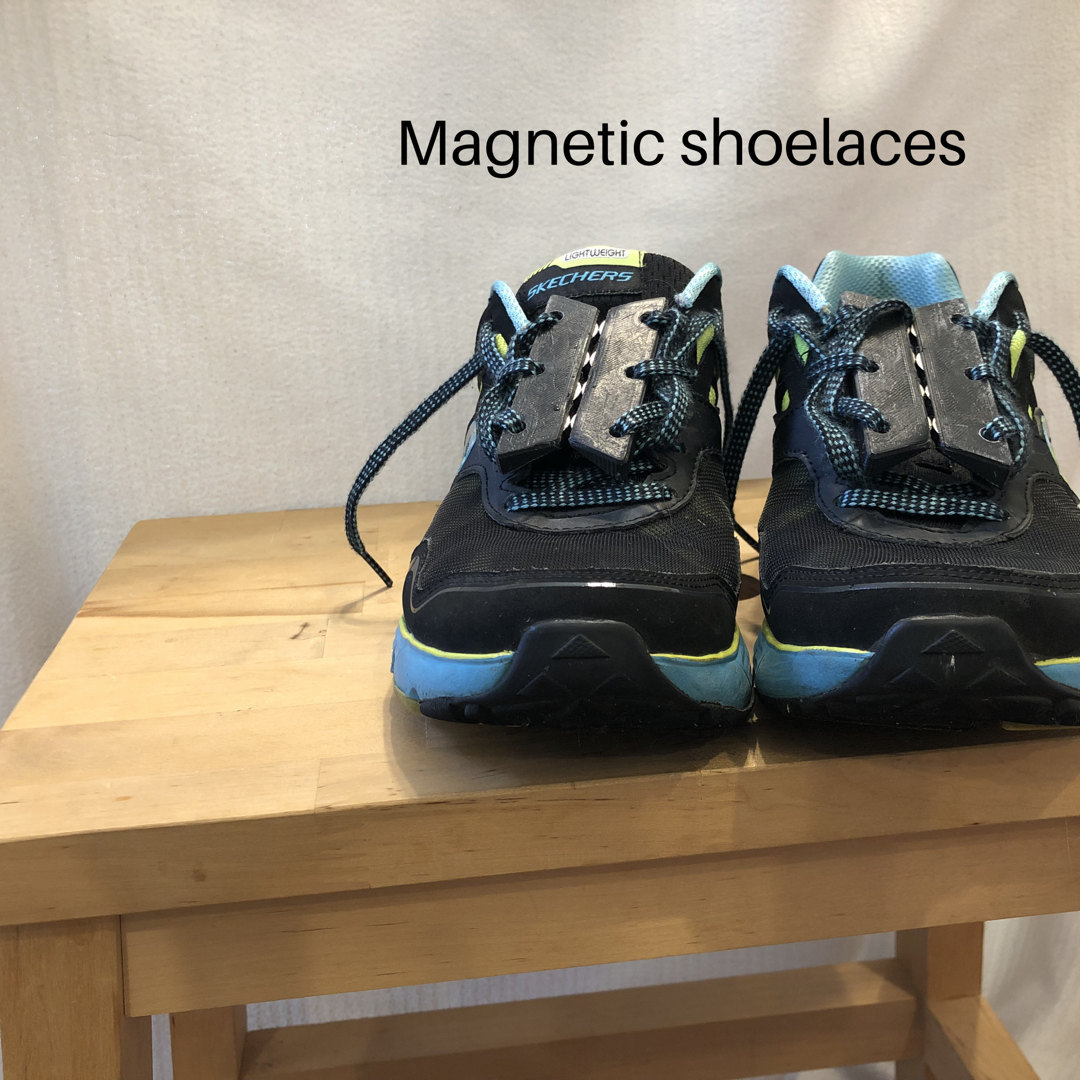 Link to Magnetic Shoelaces on Thingiverse