Not everything I make is 3D printed. A while back my mom asked for a new phone charger for Christmas. I wanted to make it a more personal gift so I went searching for cord wraps and and ways to personalize a phone charger.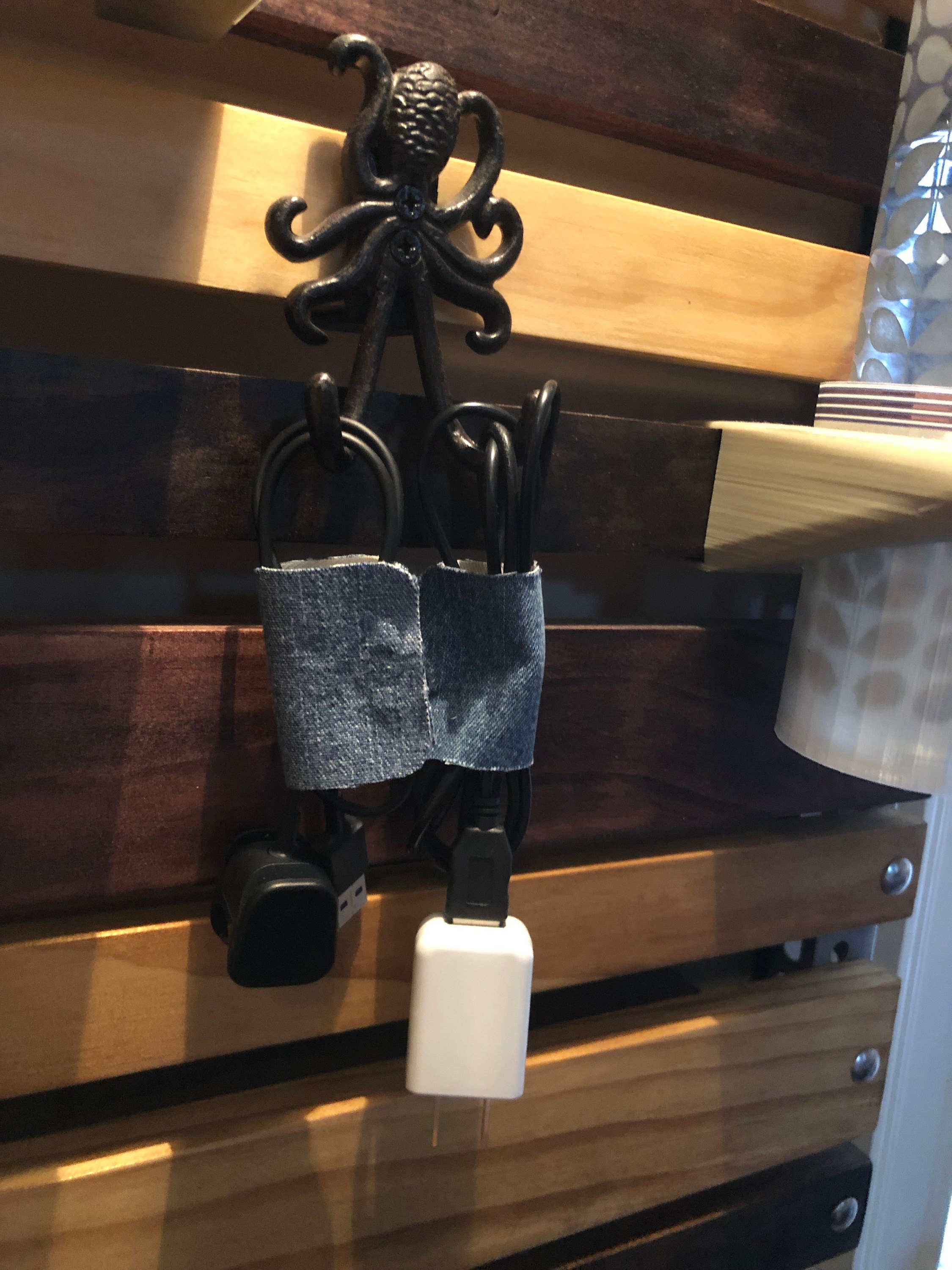 I loved the simplicity of the cord taco. I tried my hand at making my own and was very happy with the results, but of course I had to try to improve the process. I ended up using magnetic fasteners and iron on patches to make a no-sew cord wrap that is both easy to make and very durable. I gave one to my mom that Christmas and have made several more since. They have held up very well, even the ones I gave my kids.
I only need 3 materials:  
1)  Magnetic Fasteners like these from Amazon:  
2)  2" x 3" Iron-On patches also available on Amazon but I grabbed them at Walmart. (The 2"x3" patches are the perfect size, but you can also cut larger patches to different shapes.)    
3)  And some sturdy fabric, old blue jeans work great.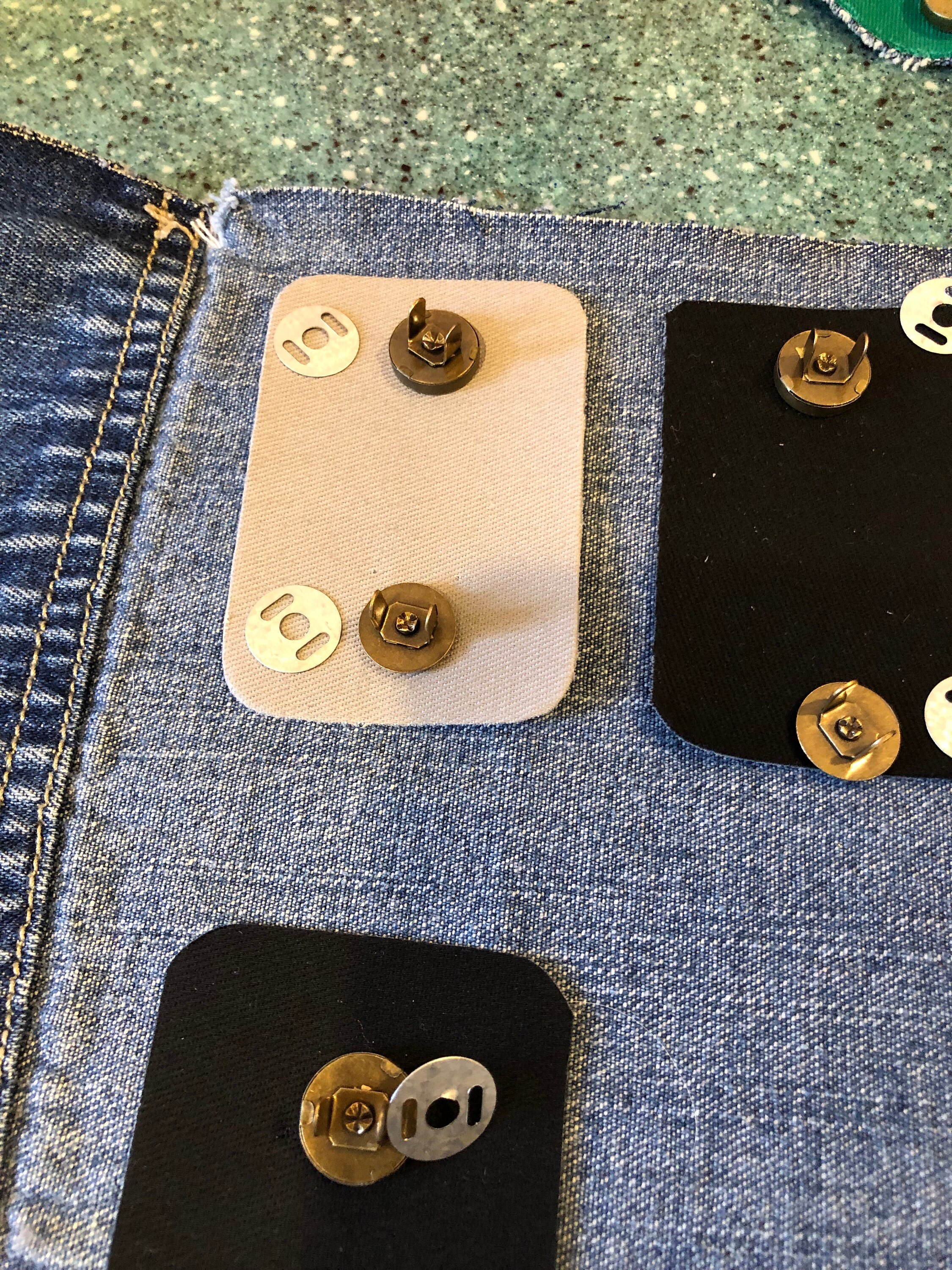 The magnetic fasteners have legs that slip through small cuts made in the patch.  
Use the back plates that come with the fasteners to mark where to make your cuts.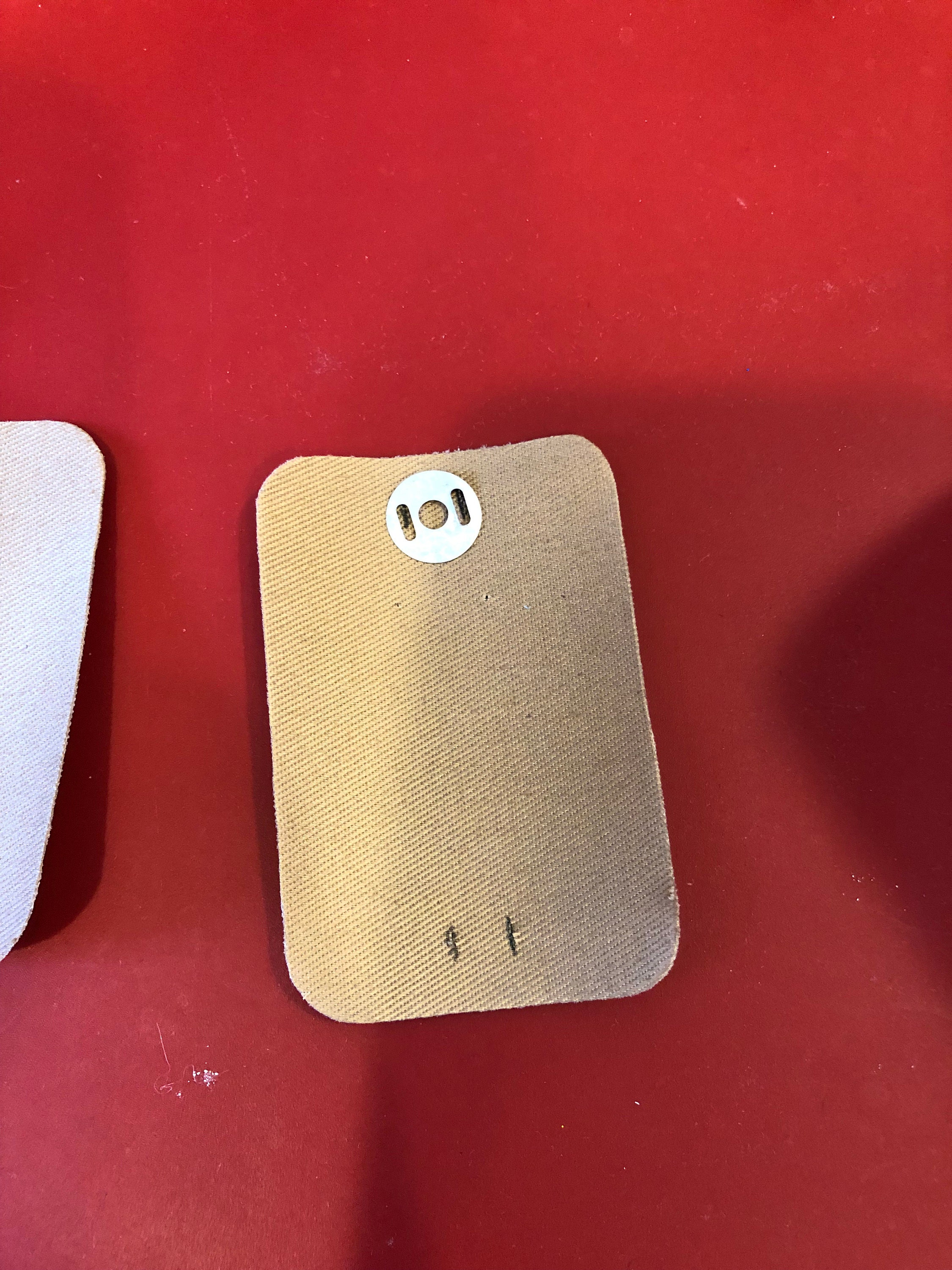 Slip the fastener through the front of the patch and place the back plate behind the patch (shiny side), then bend the legs out.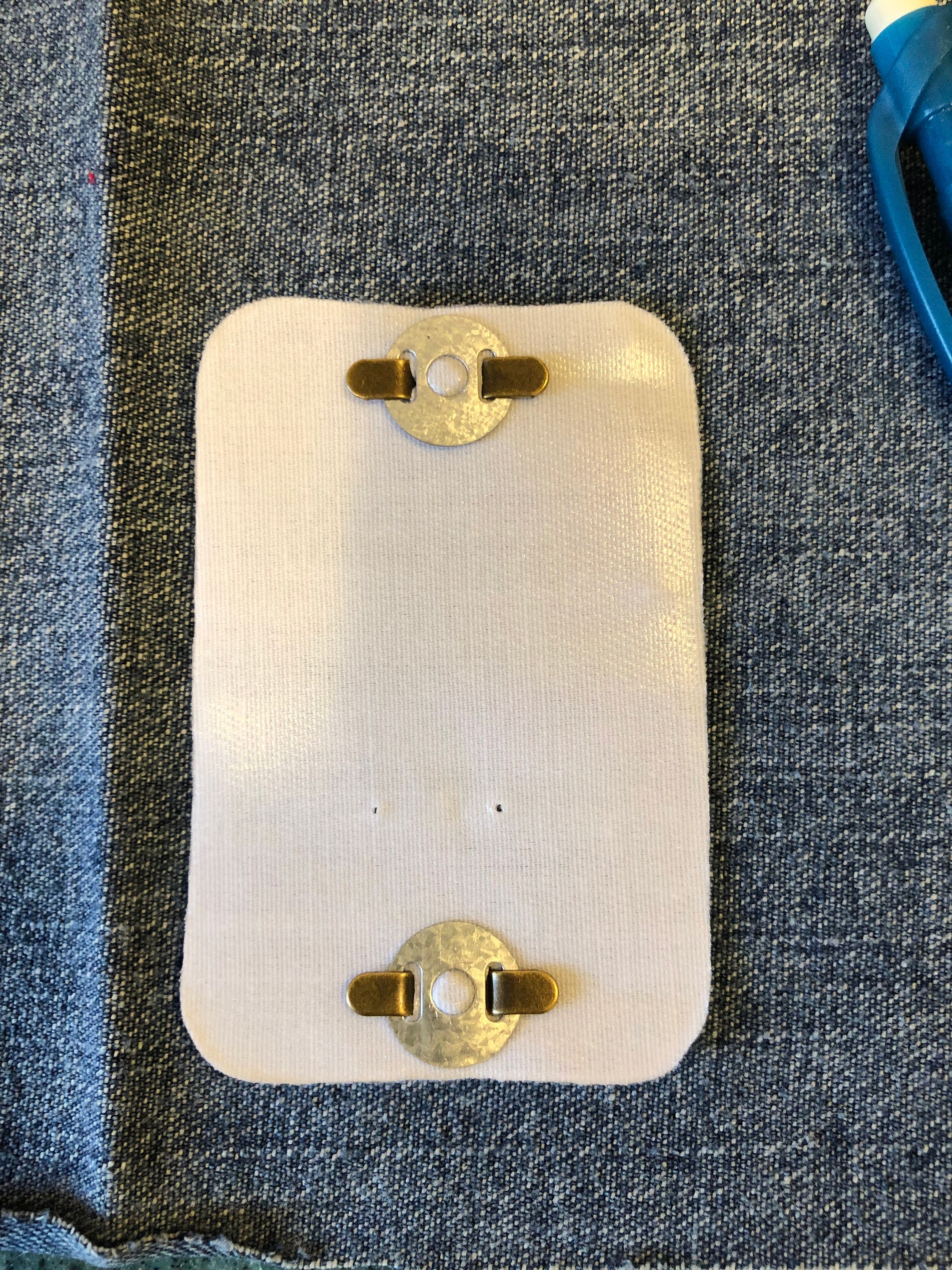 Flip the patch over and iron it onto some sturdy material like an old pair of jeans or canvas. The patch will secure the fastener and keep any material from fraying. Once the patch is fully secured (iron both sides) let it cool and then cut around the edge and wrap it around a cord.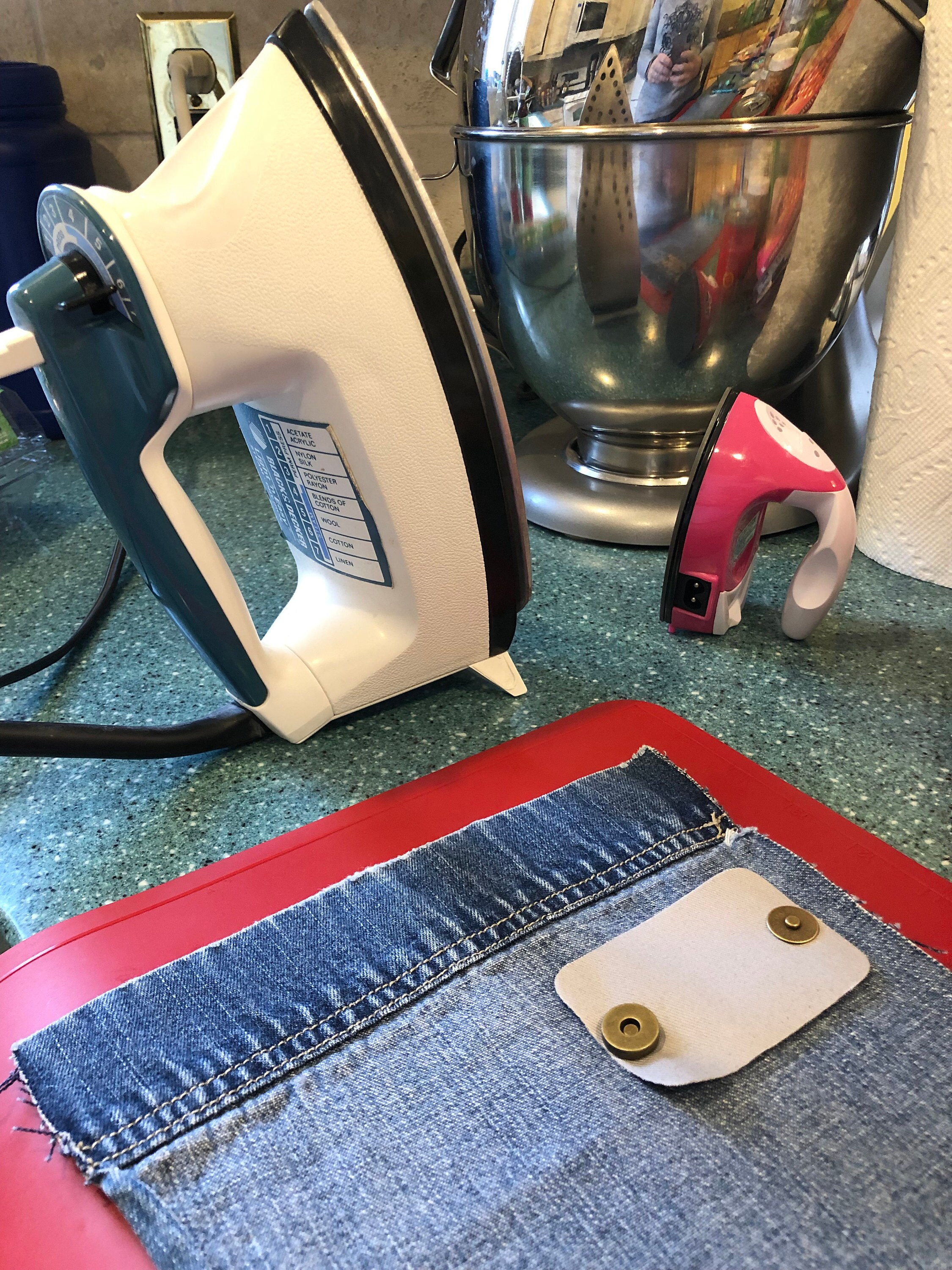 I use washi tape to personalize the chargers and make sure my kids know which one is theirs.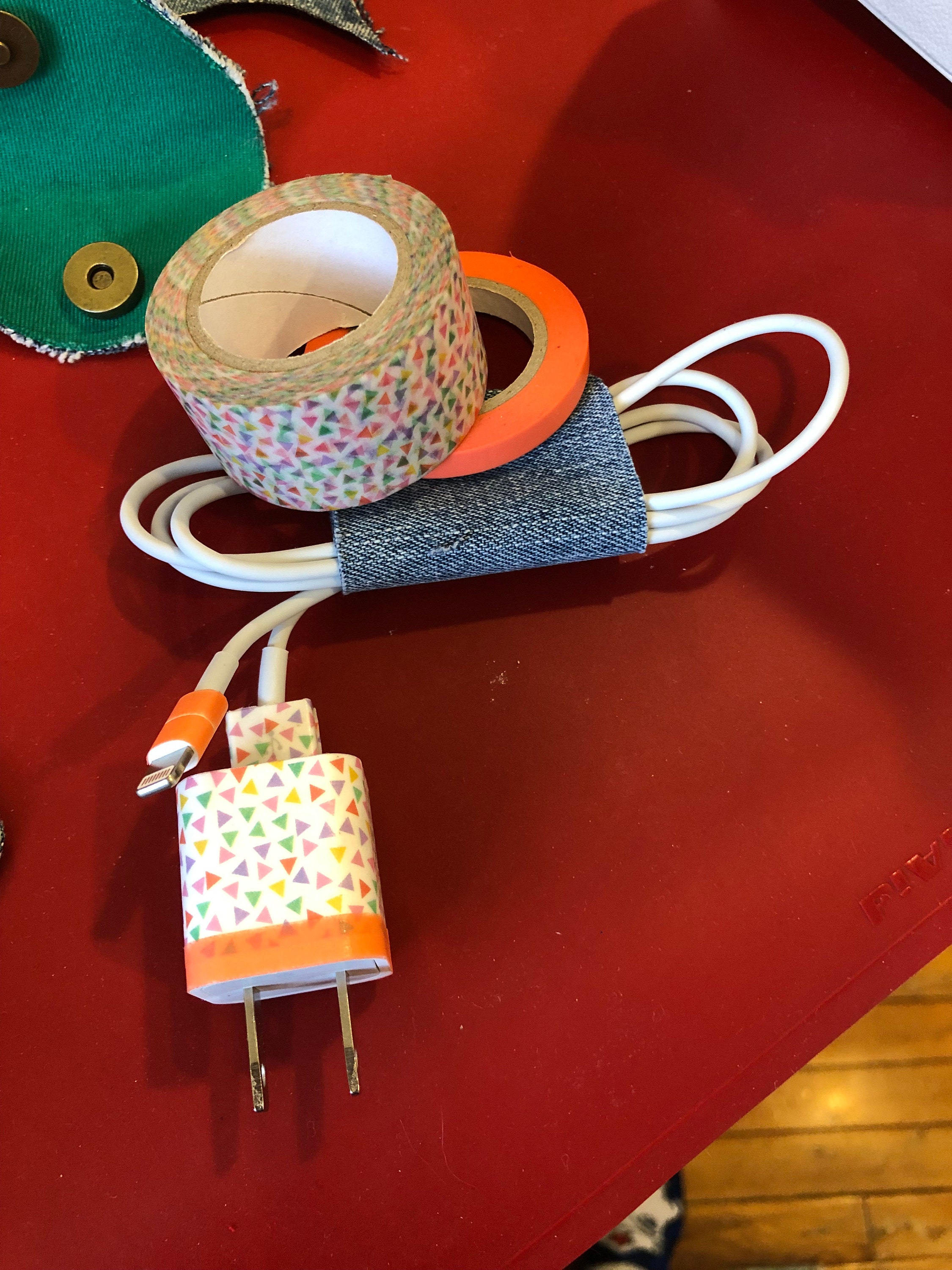 And there you have it, perfectly organized cords. Easy to hang and keep track of.