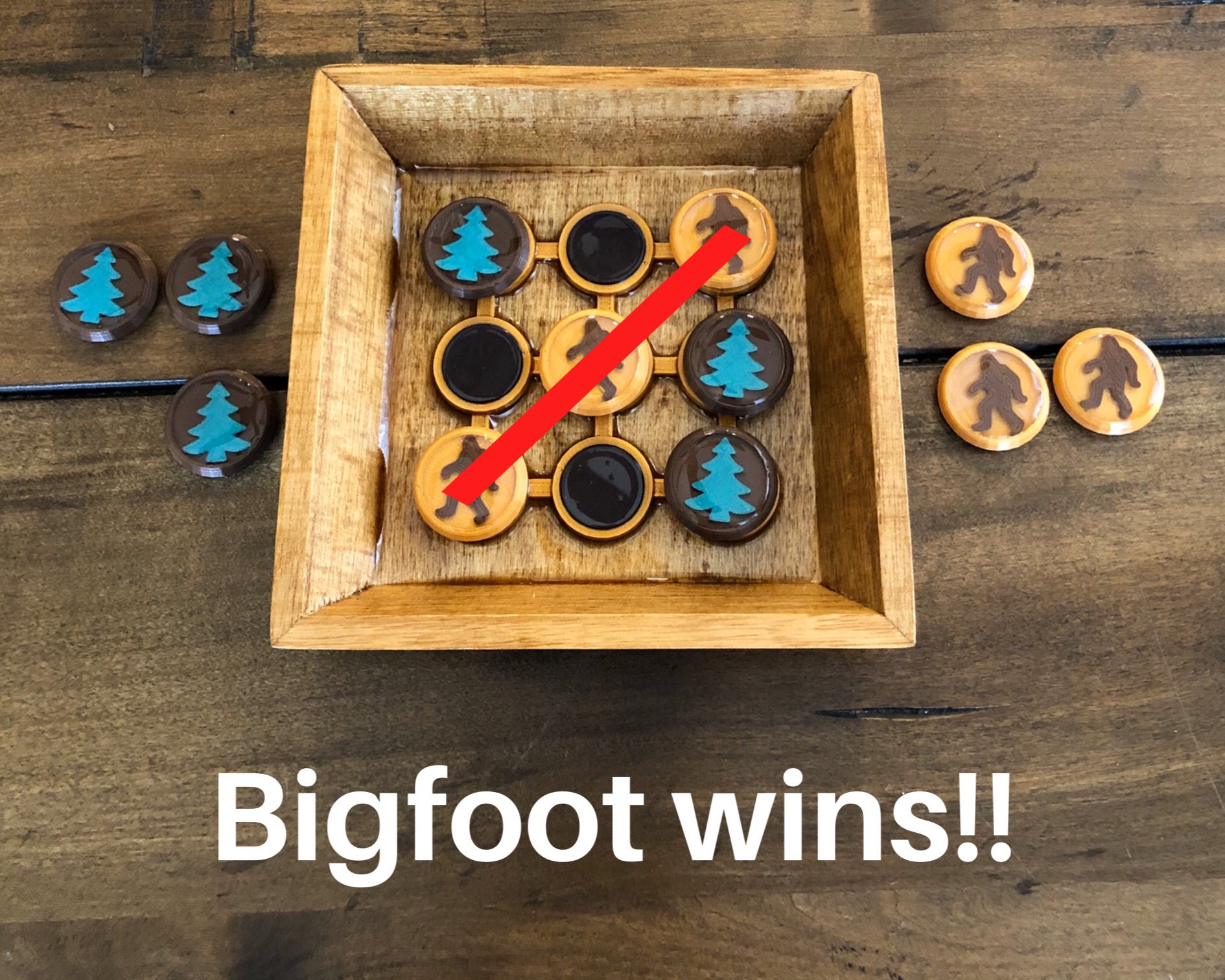 There are 4 versions of Tic-Tac-Toe in my shop right now, and there will probably be more in the future. I enjoy creating variations on this simple game. The bigfoot is my current favorite, but I am unable to make more of these right now. When I make the wooden boxes for the Tic-Tac-Toe boards I do all the staining and sealing outdoors and the weather here is not cooperating, it is too cold and too wet. My first Tic-Tac-Toe was a bottle cap version. I like making games combining 3D printing and woodworking. I think the two materials look good together. The bottle caps work with the magnets and it makes a fun gift with some bottles and a bottle opener.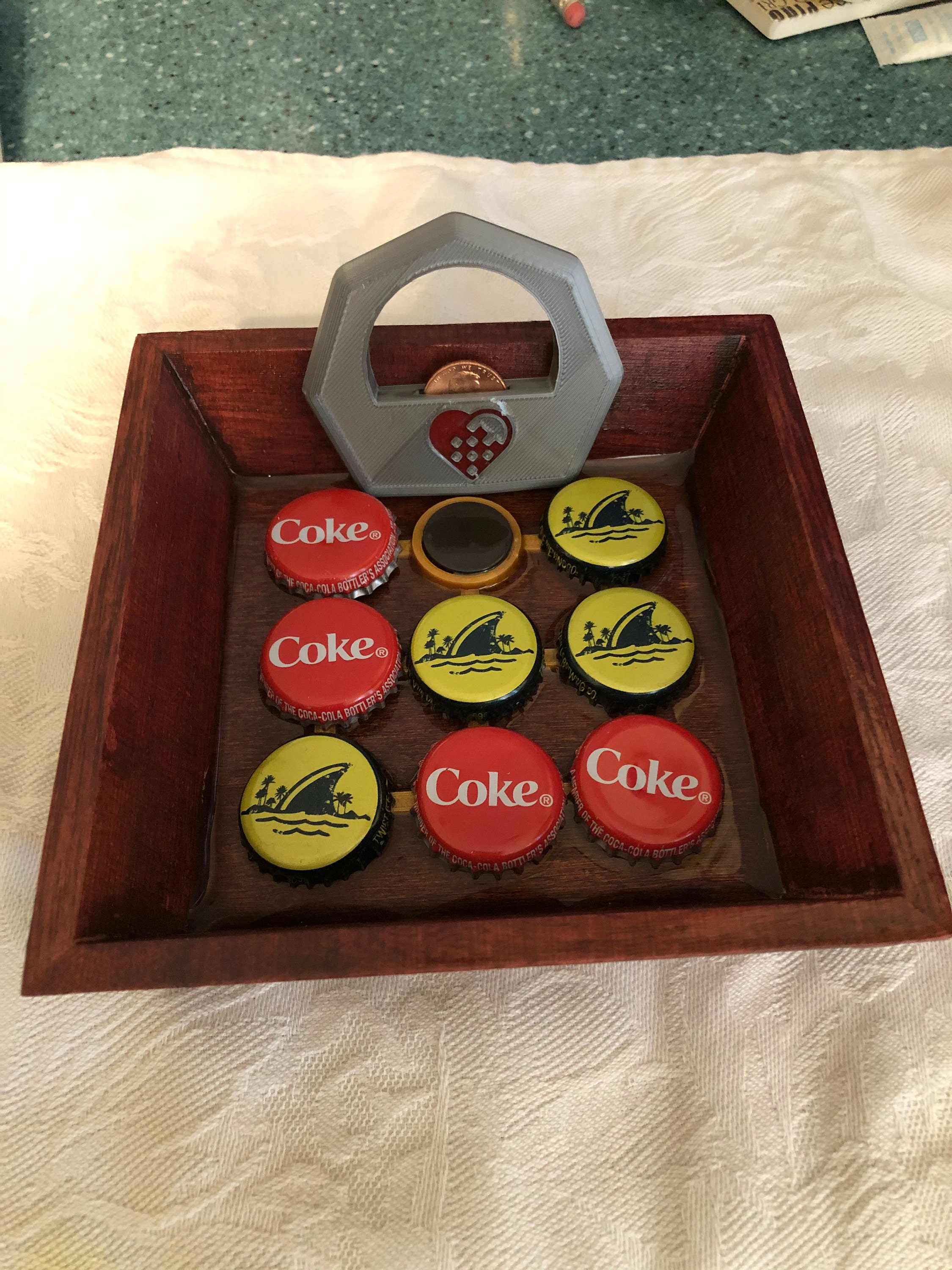 Then I started making my own pieces which use a washer embedded inside to make them magnetic. I get to design whichever players I like and finish them with resin. The finished piece looks cool and feels nice in your hand.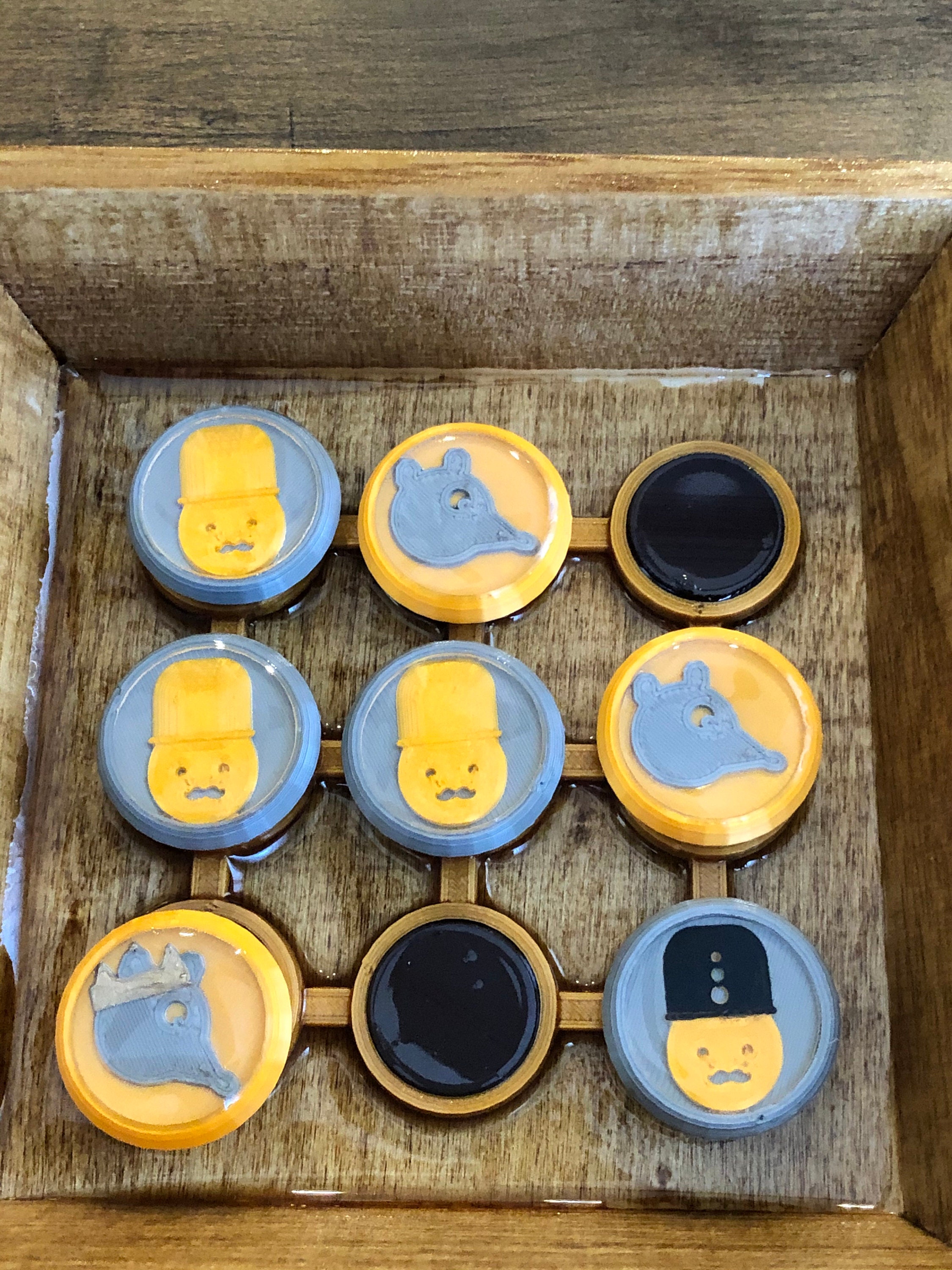 But since I am stuck not being able to do the woodworking until the weather gets better I wanted to see if I could make a fully 3D printed Tic-Tac-Toe game that I was satisfied with. I could easily just make a 3D printed version of the exact same box I have for my other Tic-Tac-Toe games, but I didn't like that feel. I ended up making a basket-like circular gameboard and because it was close to Valentine's Day I made heart shaped pieces. The pieces are still magnetic and feel nice in your hand.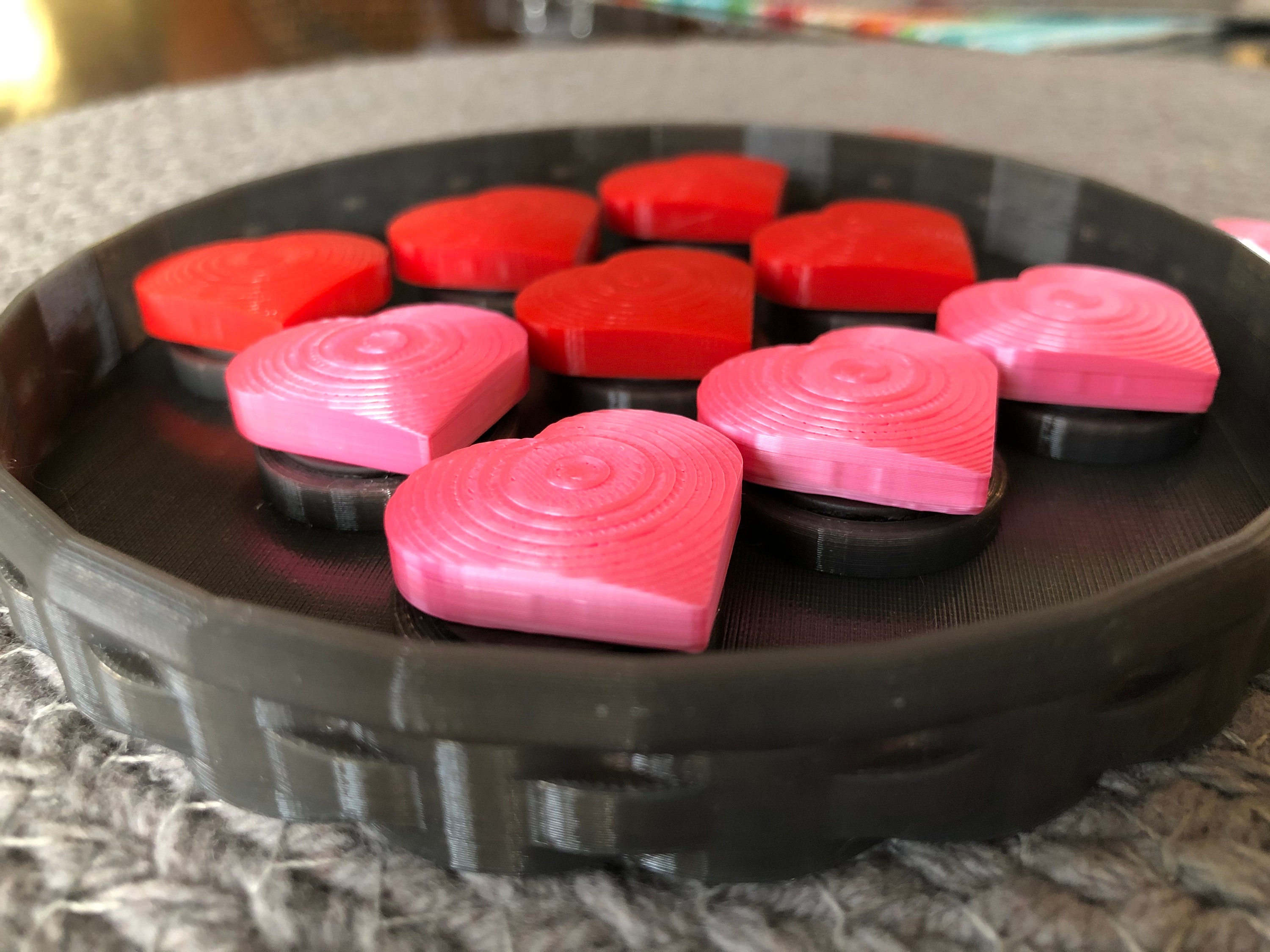 I really ended up with something I like but which has a completely different feel than the wooden boards. I find it fascinating how many different ways I can work on something as simple as Tic-Tac-Toe. Each version has its own feel, and I will probably keep iterating because I keep finding new ways to make it work.